Praying Together in Jerusalem is a movement whose participants believe in the power of side-by-side prayer to bring friendship, respect and, ultimately, peace between people of all faiths. Gatherings have been held since October 2015 on the last Thursday of every month at sunset, meeting at the Jaffa Gate of the Old City of Jerusalem and praying at various venues within and outside the walls.
Our hope is to be joined by members of all faiths who wish to show their love of the Holy City and all of its inhabitants through a public expression of their faith.
In addition to our regular gatherings, PTIJ organizes occasional events to provide opportunities for people of diverse faiths to meet, pray alongside each other and share wisdom from their various sacred texts.
PTIJ was the initiative of Peta Jones Pellach and Fr. Russ McDougall, residents of Jerusalem, one Jewish, the other Christian. They were soon joined by Rodef Shalom Eliyahu McLean and many others. The movement has grown, and in addition to individuals, many organizations committed to interfaith dialogue and peace have given their support. The list of participating organizations includes:
Tantur Ecumenical Institute, the Elijah Interfaith Institute, Abrahamic Reunion, Interfaith Encounter Association, Kids4Peace, the Sisters of Sion, Dibbur Hadash, Microphones for Peace, Pardes Center for Judaism and Conflict Resolution, ADAShA The Jerusalem Center for Interreligious Encounter and Dibbur Hadash.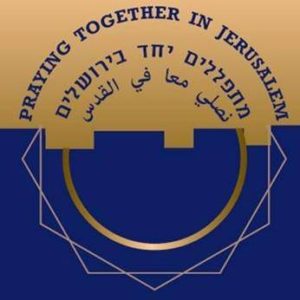 طباعة / הדפסה / PDF