About the Project
The Jerusalem Cookie Collaboration "Tolerance in Jerusalem: Baking a Difference" aims to bring the art of cookie decoration to the centre of the discussion on diversity in Jerusalem. This cookie collaboration is a two level approach to raising awareness of the importance for tolerance in the city of Jerusalem:
Our aim is to have an artistic collaborative project that will showcase high quality cookie artistry. We invited artists to submit a series of photographs of their own decorative cookie or cookies, in accordance with the parameters of this collaboration that we set out. The final photographs are presented on this site as well as posters printed for Jerusalem Day. We wanted to  showcase this best of this art form while simultaneously promoting an important cause.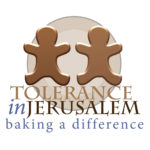 In tandem with this artistic collaboration, we worked with the Jerusalem Intercultural Center to create an event to celebrate Jerusalem @ 50!  We are taking to the streets to get the public sharing message about tolerance in Jerusalem through the medium of cookies. Big change starts small.  With this project, we will be creating a local model for bringing change through creative baking.
A big thank you to the talented artists that contributed to this project:
Paloma Efron | Patty Chua | Joss Lewis  | Veena Azmanov | Amanda Hamilton Smith | Tammy Youngerwood
Click here for our Facebook page
Click here for our instagram page
This project is the initiative of Jerusalem Cake Design. You can follow them on Instagram at #jerusalemcakedesign .

طباعة / הדפסה / PDF